In order to avoid any delays over the weekend. Orders placed after (ex. 1:00 on Thursday) will be shipped out the following Monday.



We ship most items nationwide
(excluding sandwich shop items)
Description
Join our Cheese of the Month Club to receive a monthly shipment of three cheeses. Each package will include approximately 1.5 pounds of cheese with easy-to-follow recipes and helpful tips for using your cheese.
Give the gift of cheese to a friend! Select their mailing address for your subscription, and September Farm will send them their monthly sampling of select cheeses.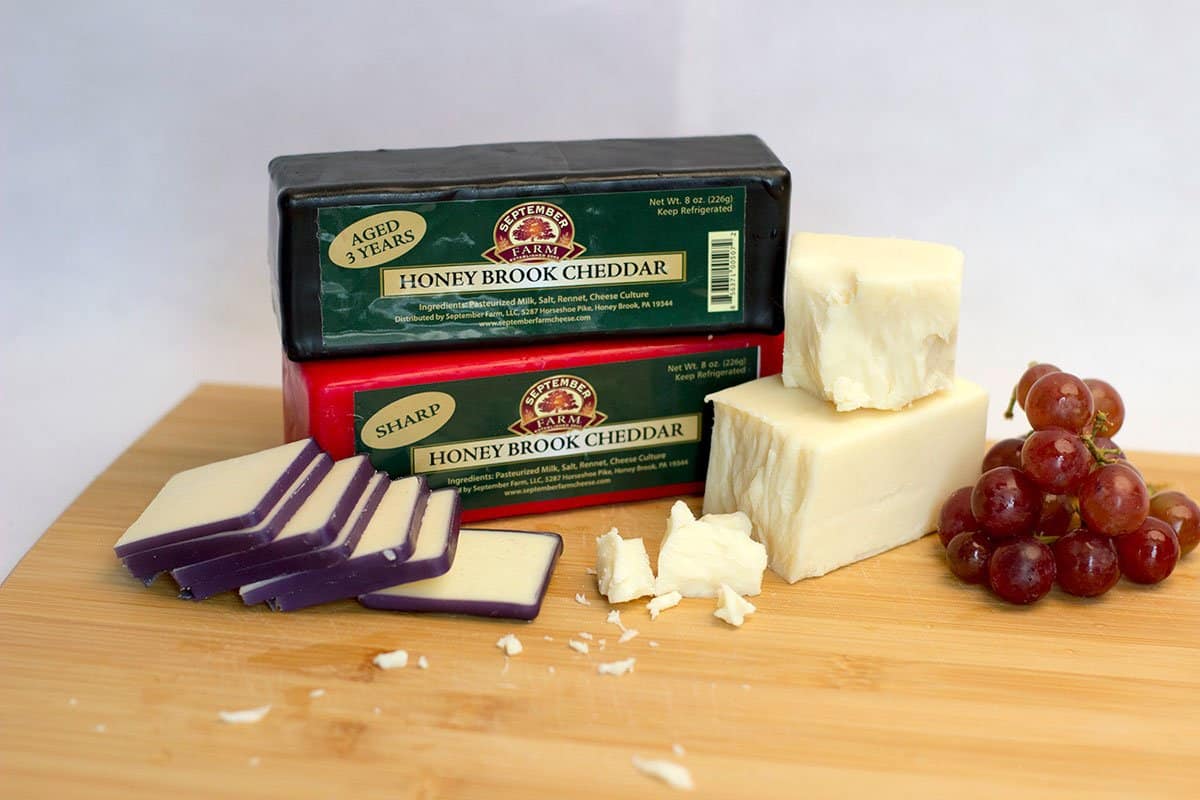 January
One-Year Cheddar, Two-Year Cheddar, Three-Year Cheddar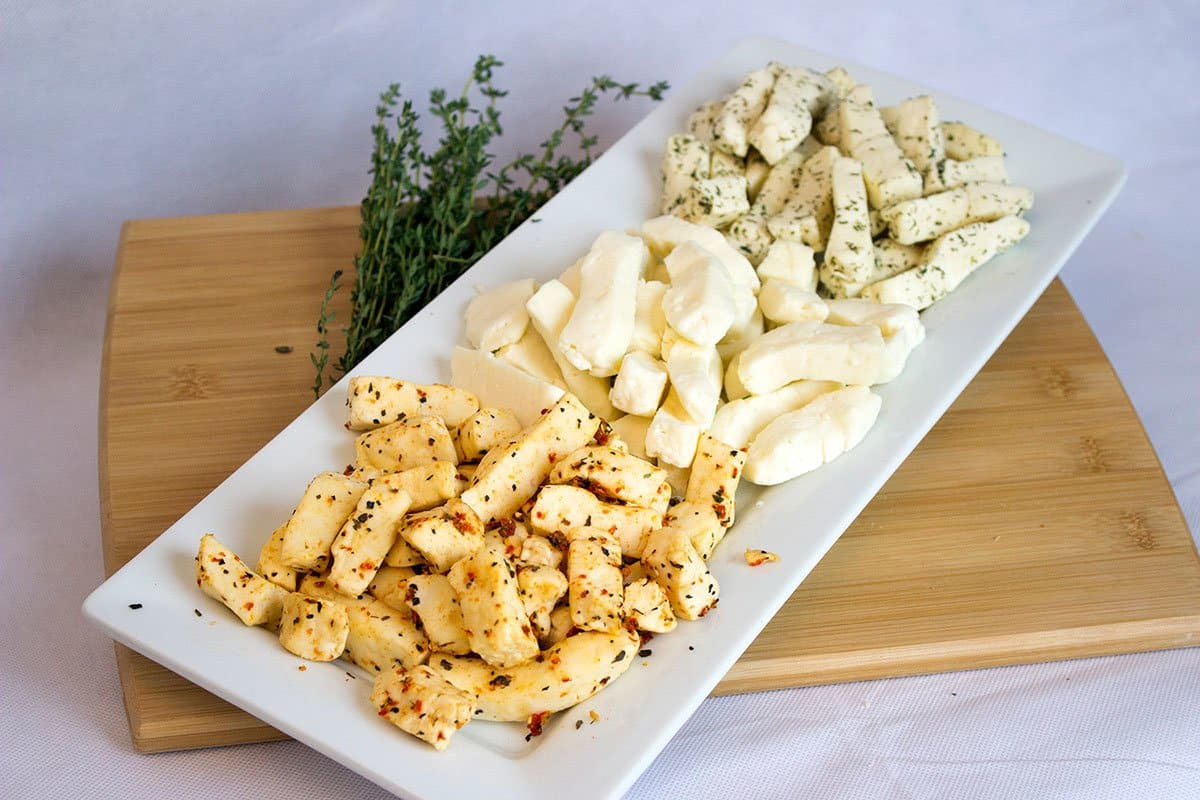 February
Cheese Curds: Plain, Tomato Basil, and Cheesemaker's Choice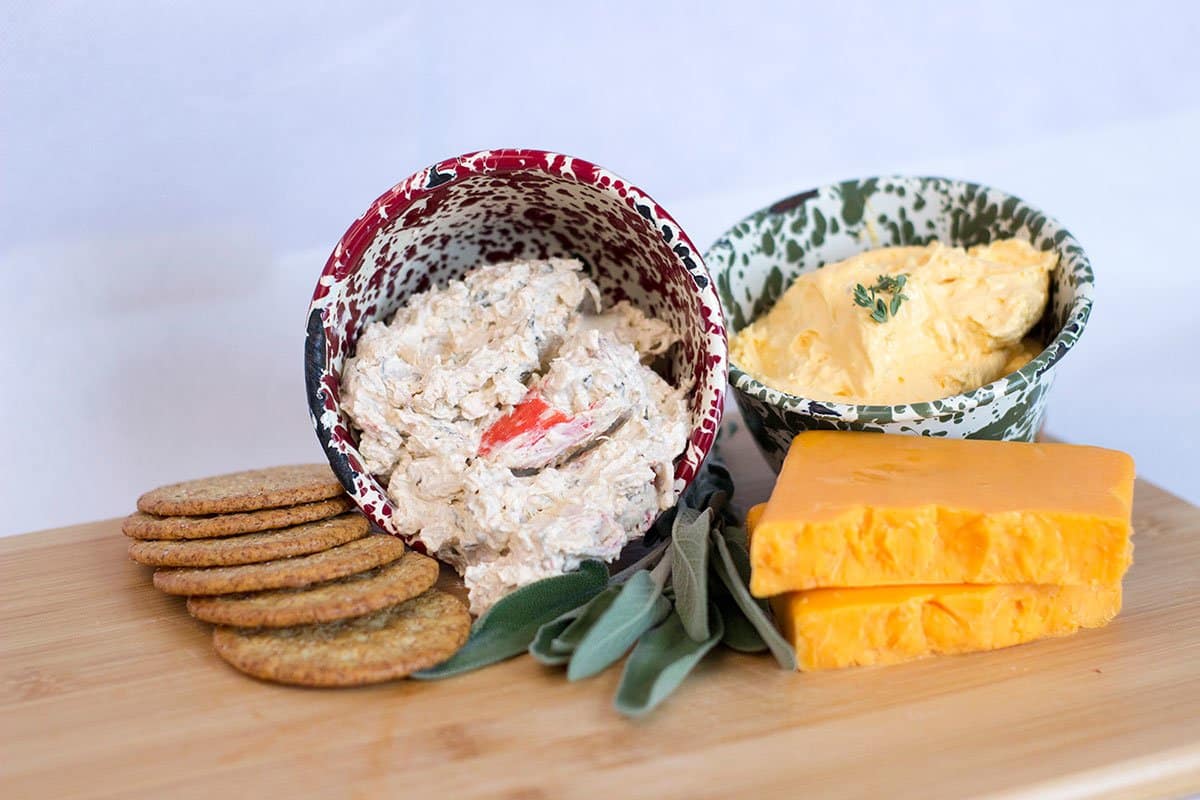 March
Vernon's Three-Year Cheddar Cheese, New England Lobster Cheese Spread, Cheddar Ranch Cheese Spread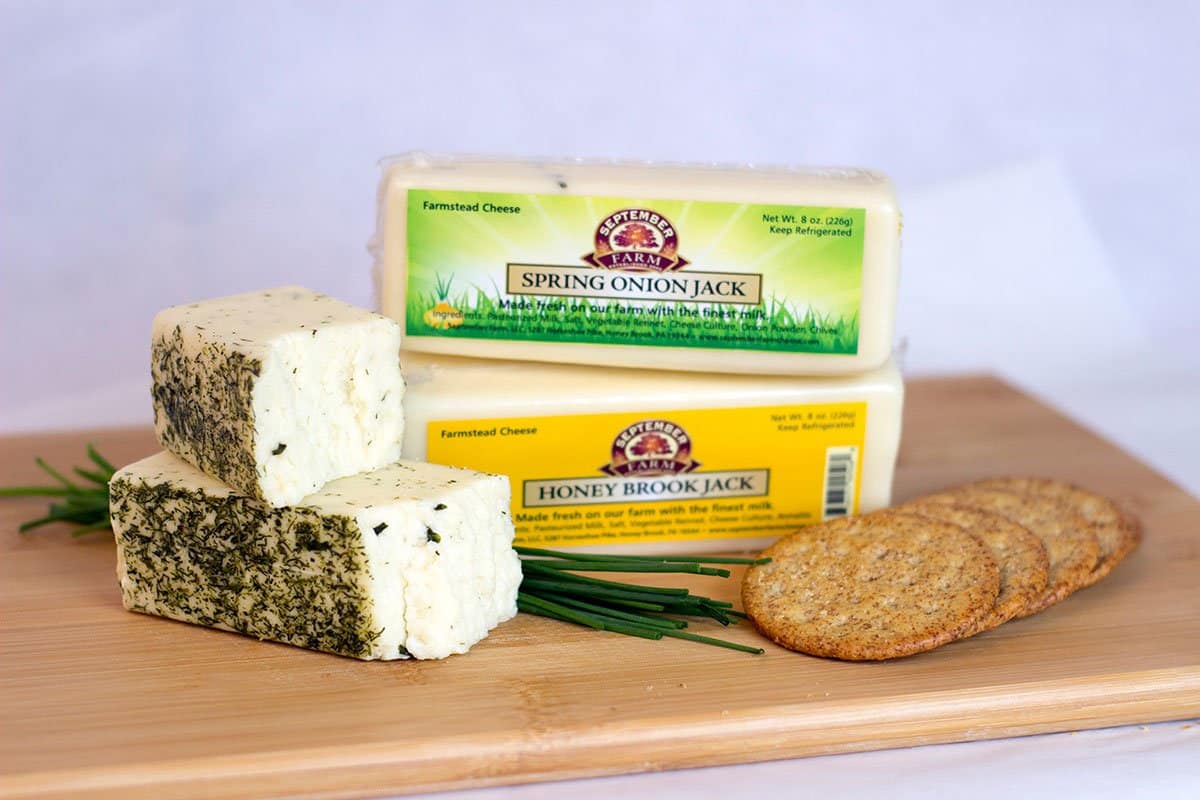 April
Spring Onion Jack, Chives and Dill, Honey Brook Jack
May
Aged Gouda, Baby Gouda, Smoked Gouda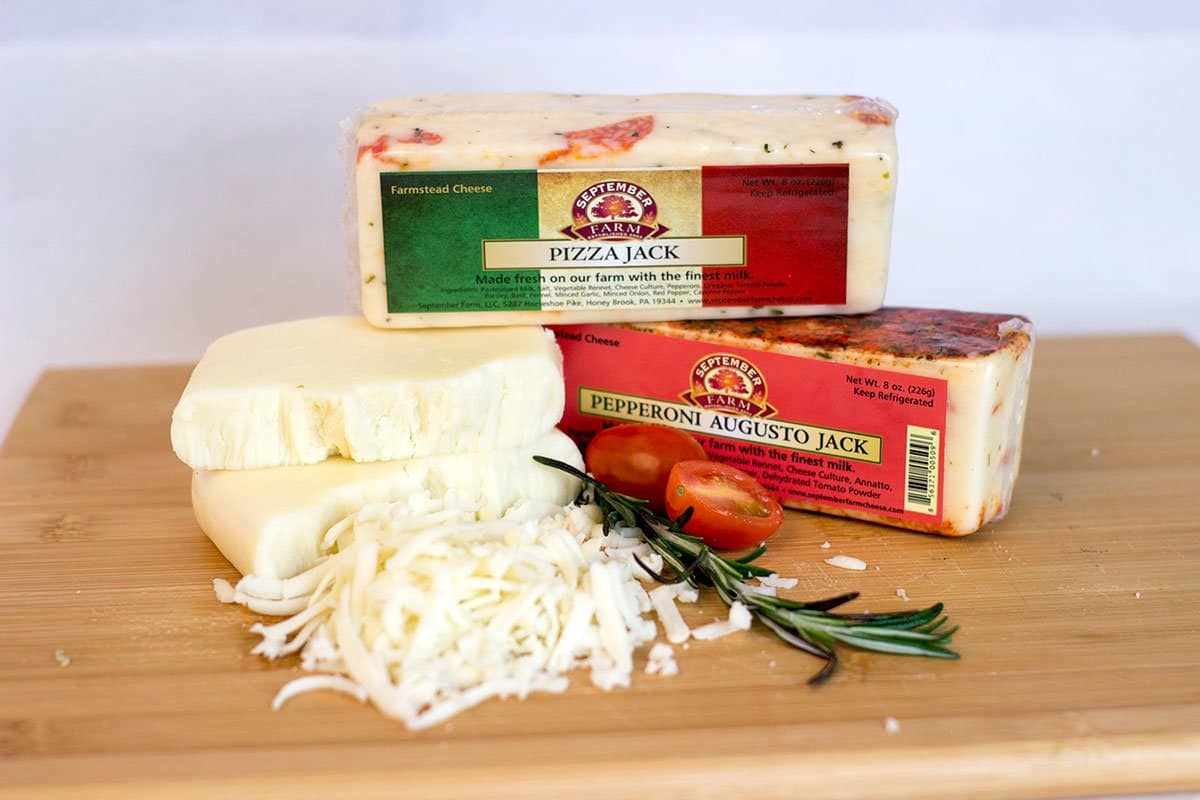 June
Pepperoni Augusto, Pizza Jack, Mozzarella (1 lb)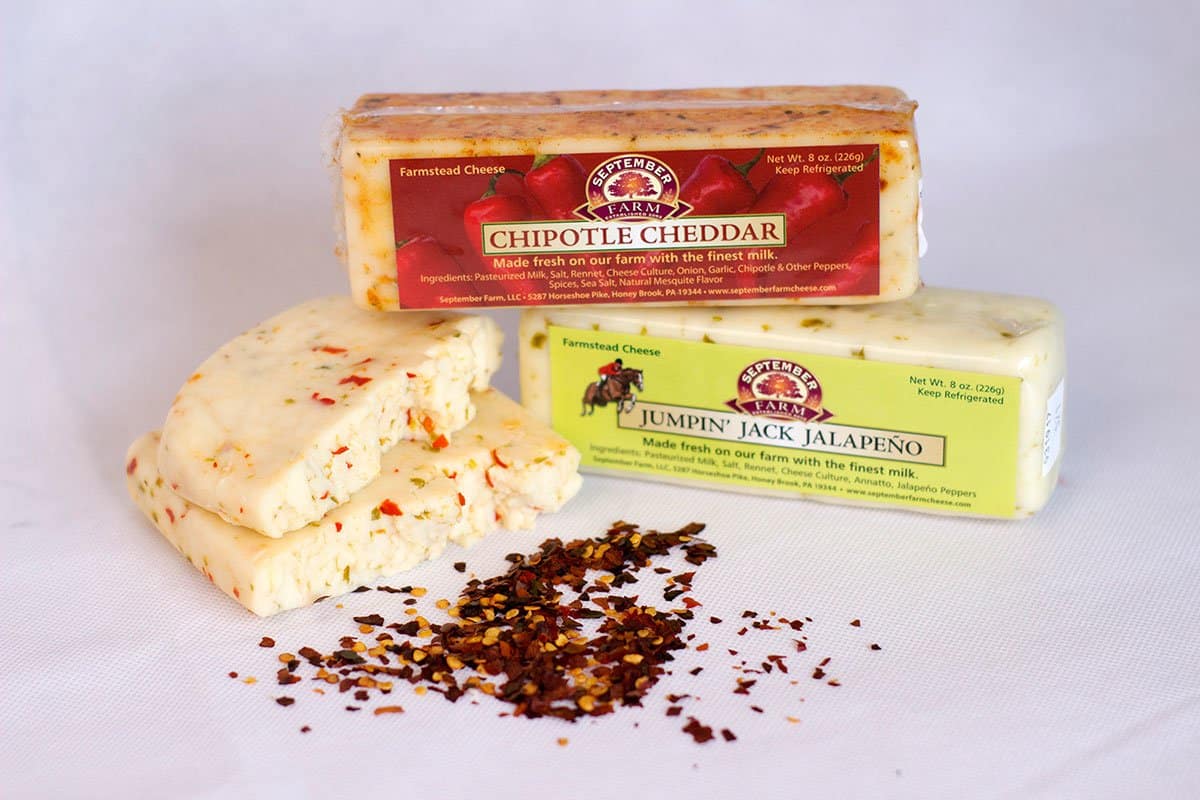 July
Jalapeno Jack, Chipotle Cheddar, Hot Pepper Jack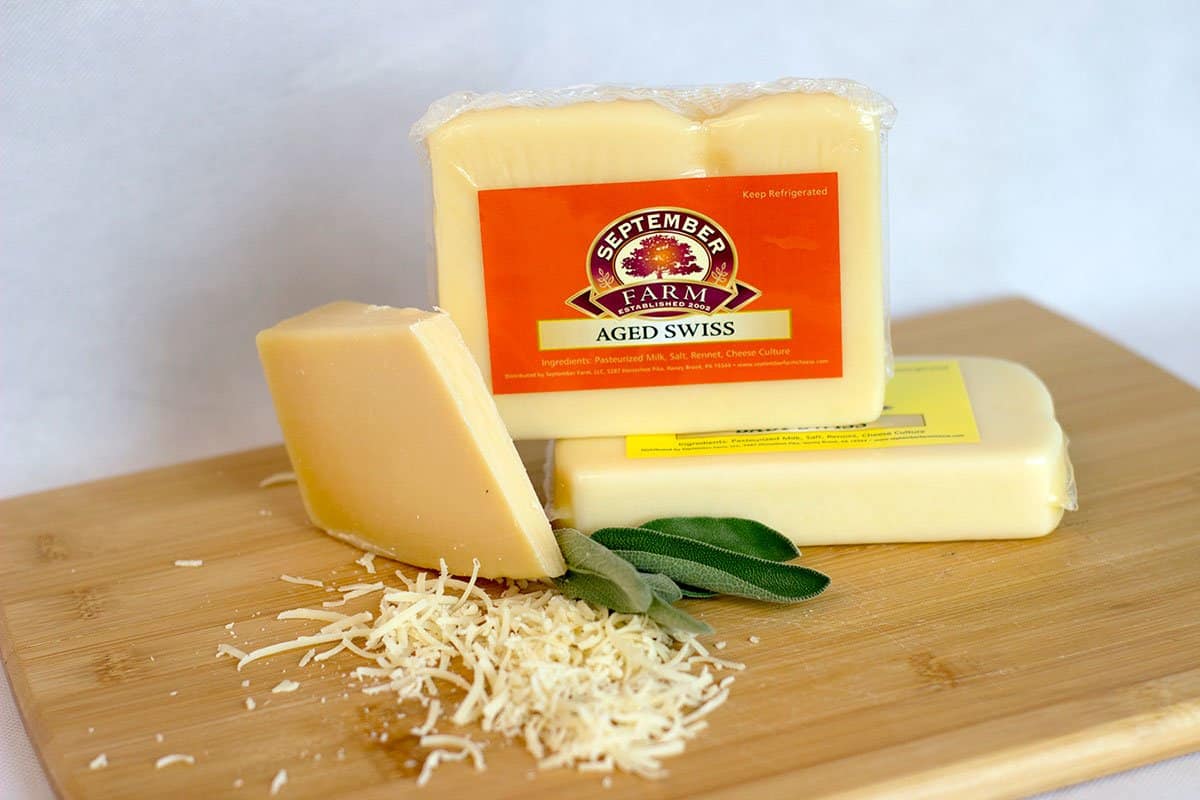 August
Aged Swiss (1lb), Baby Swiss (1lb), Aged Parmesan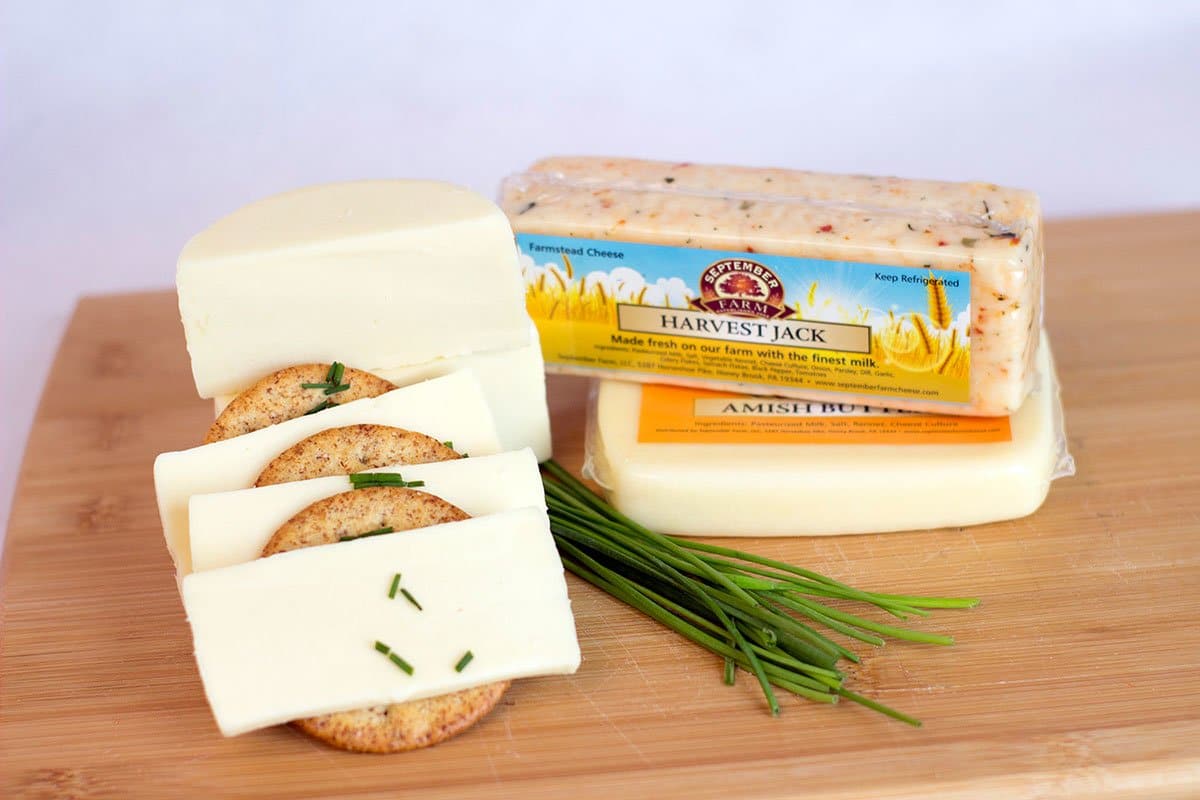 September
Harvest Jack, Amish Butter Cheese (.75 lb), Farmer's Cheese (.75 lb)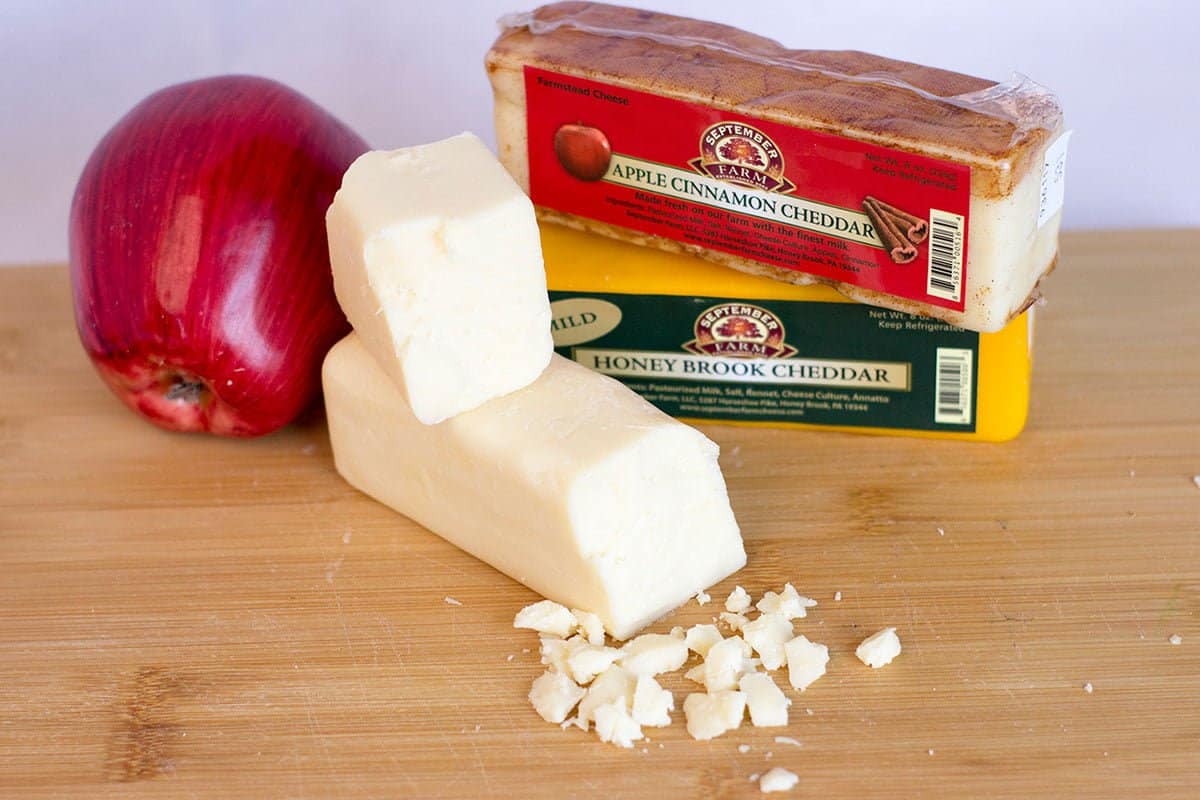 October
Apple Cinnamon Cheddar, Six-Year Cheddar, Mild Cheddar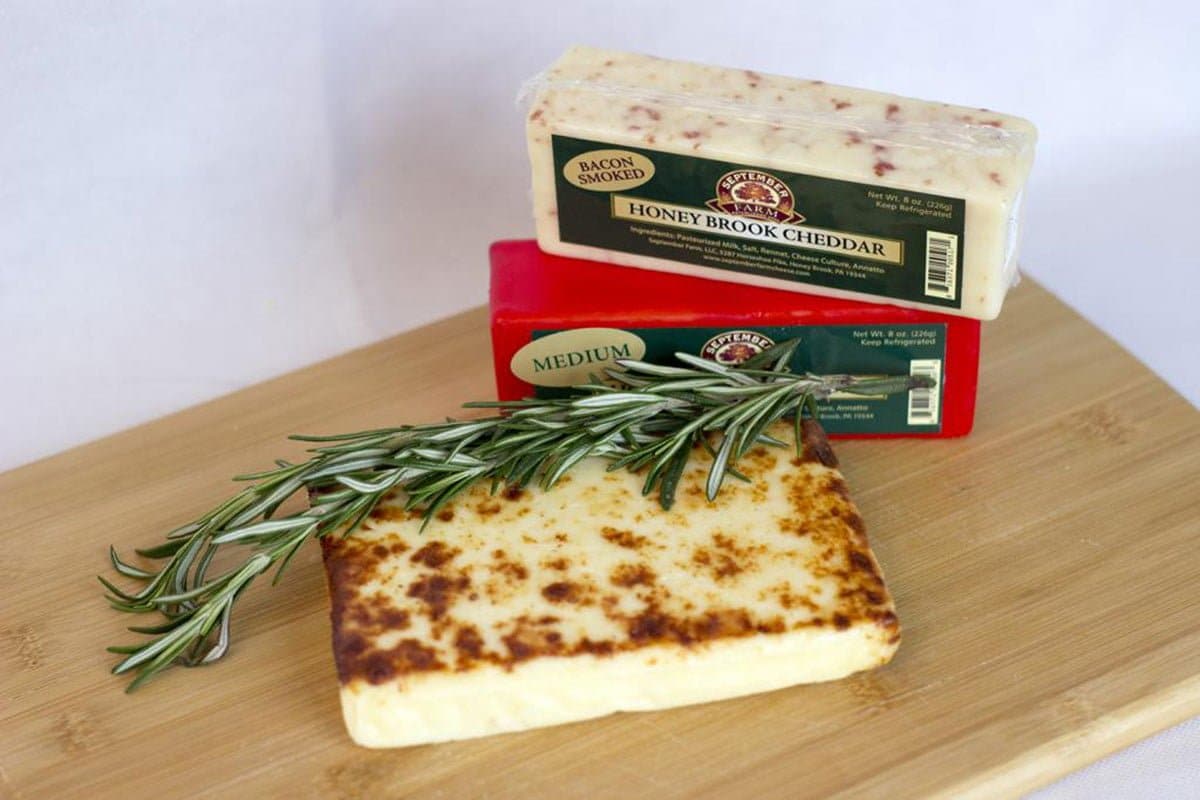 November
Funesto, Bacon Smoked Cheddar, Medium Cheddar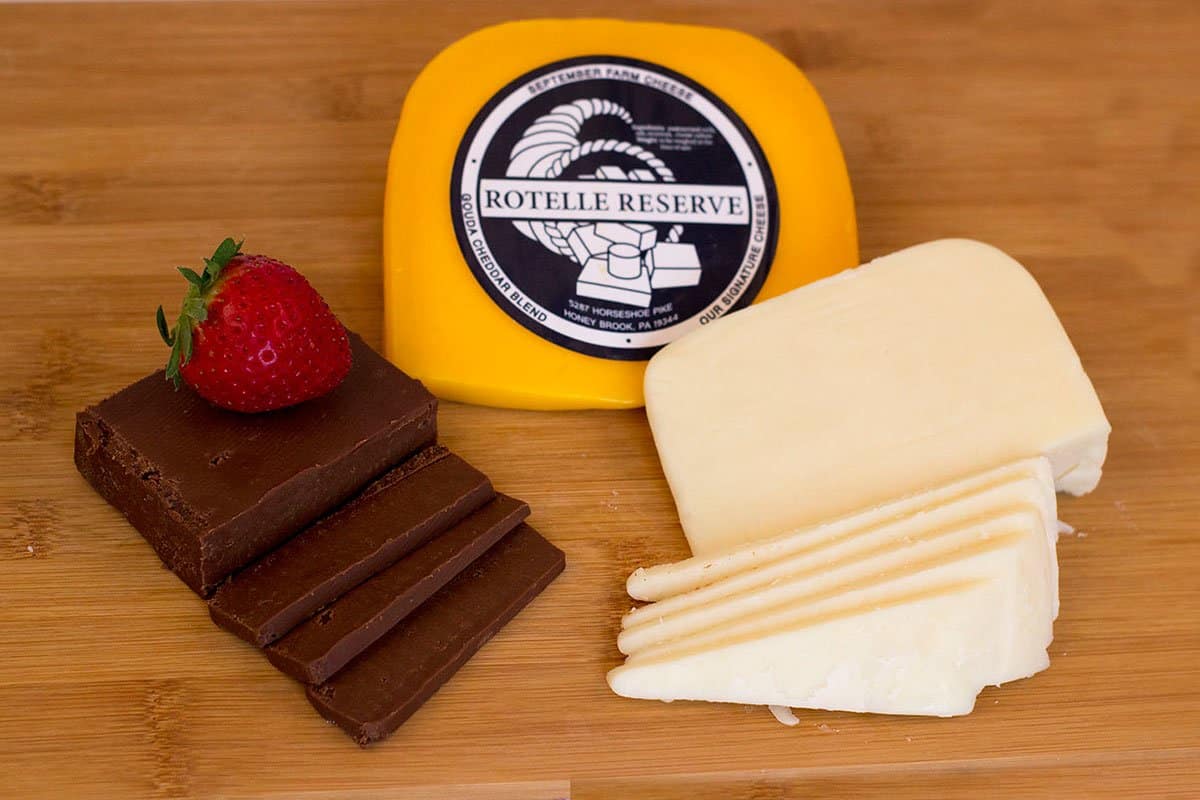 December
Rotelle Select Cheddar, Chocolate Fudge Cheese, Cave Aged Cheddar