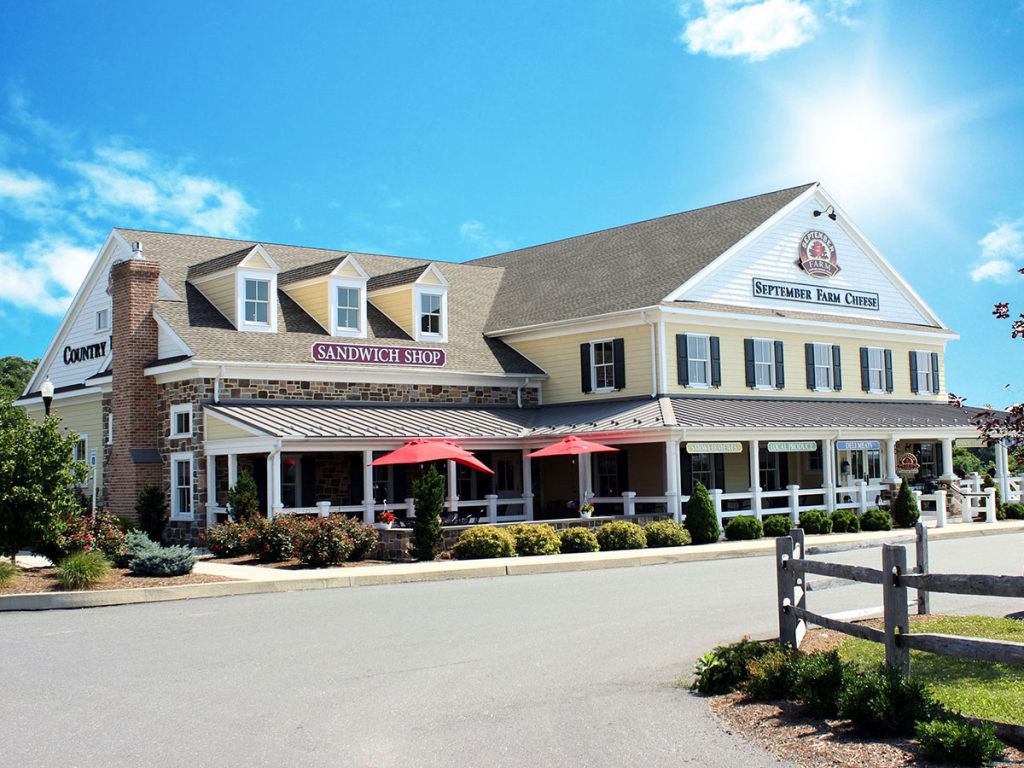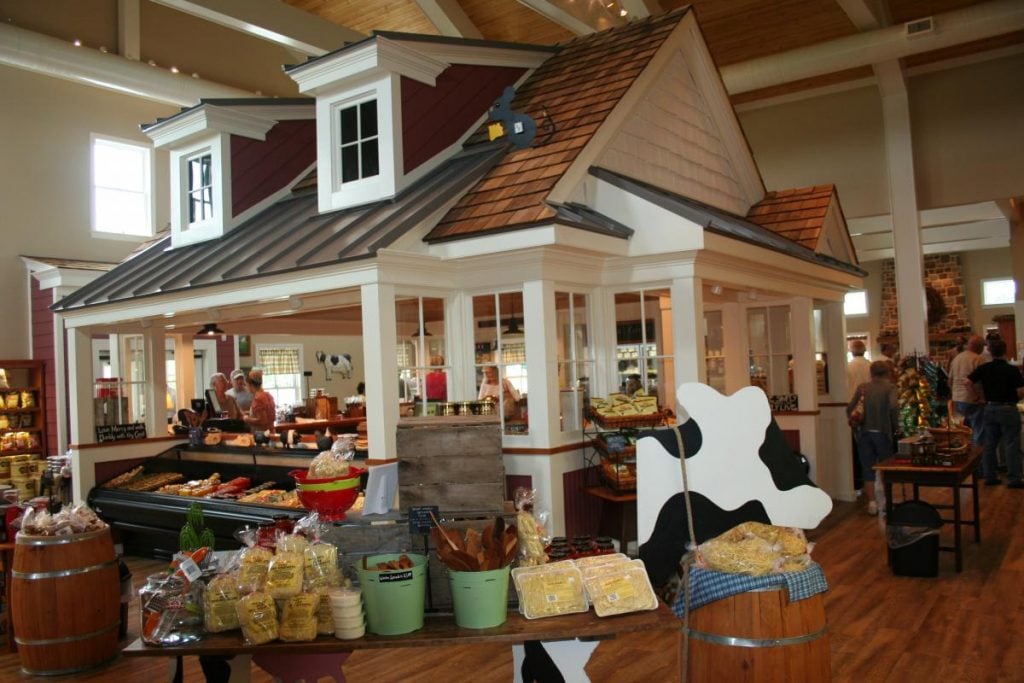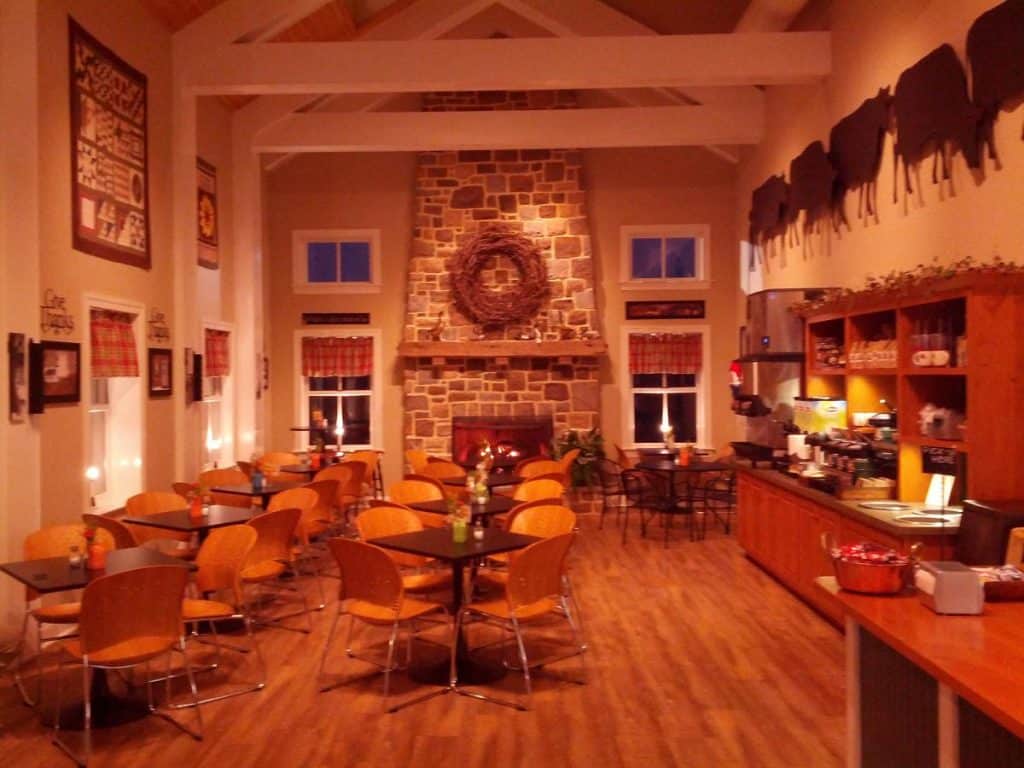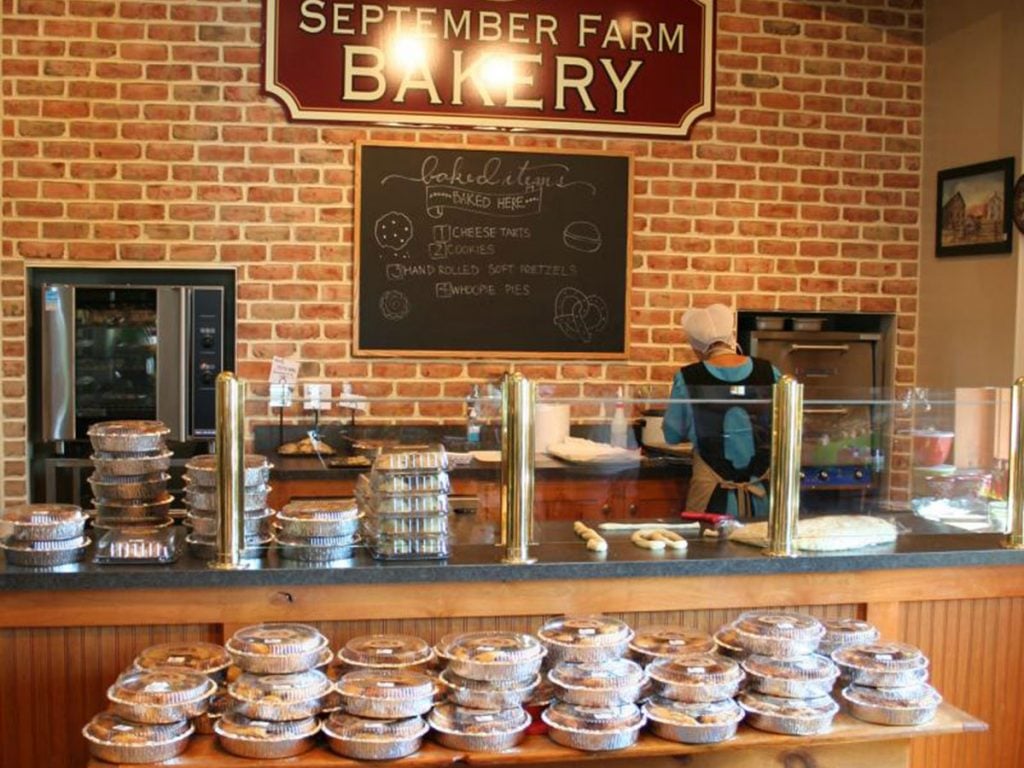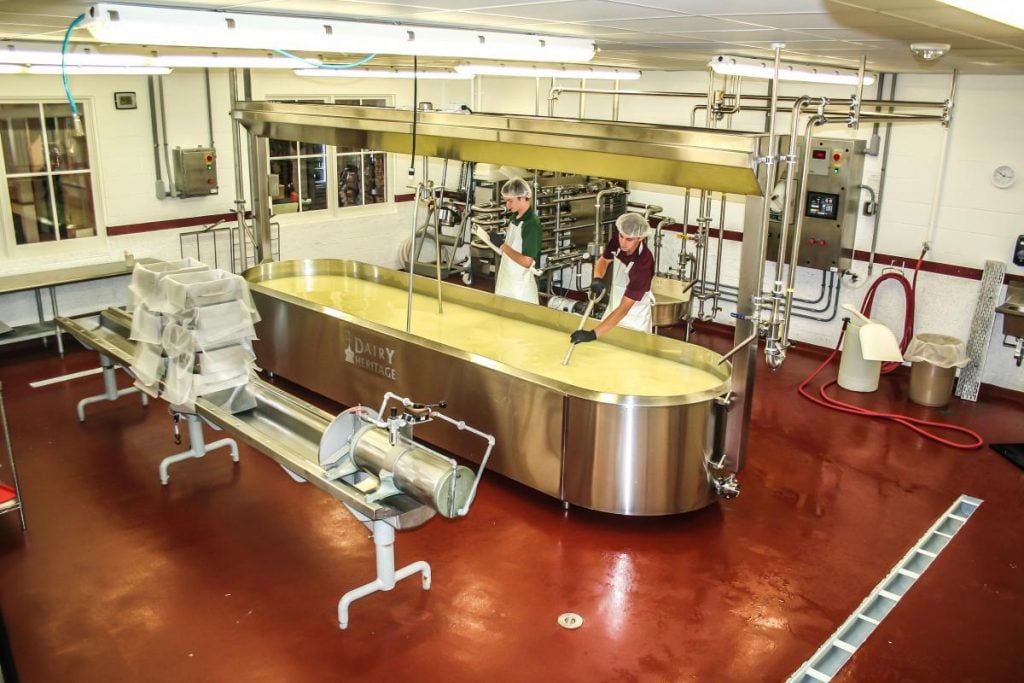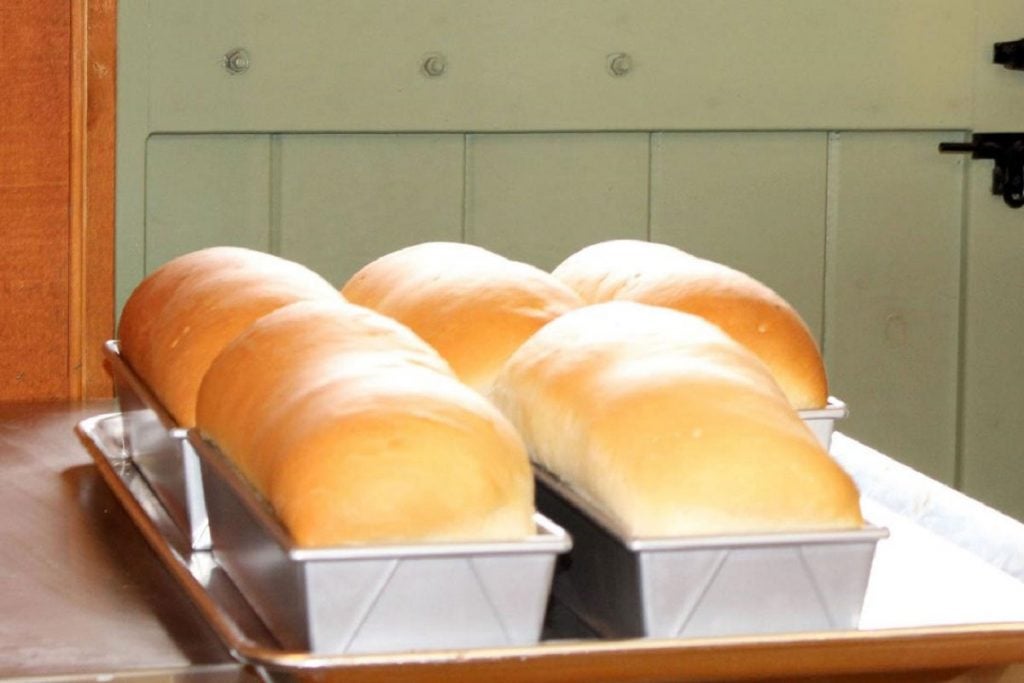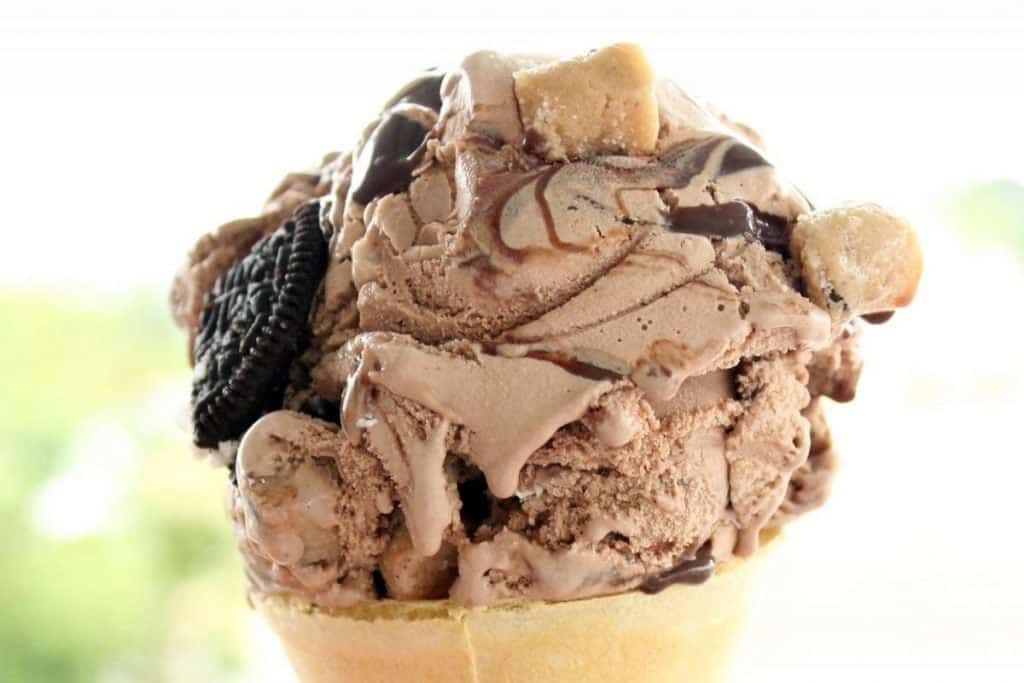 Visit Us
5287 Horseshoe Pike
Honey Brook, PA 19344
Store Hours
Monday – Friday: 7:00am – 8:00pm
Saturday: 7:00am – 8:00pm
Closed Sundays
Groups
Please notify us ahead of time if your lunch or dinner party includes 15 or more people.
Tour buses are welcome. Please call 610-273-3552 to schedule your visit and tour.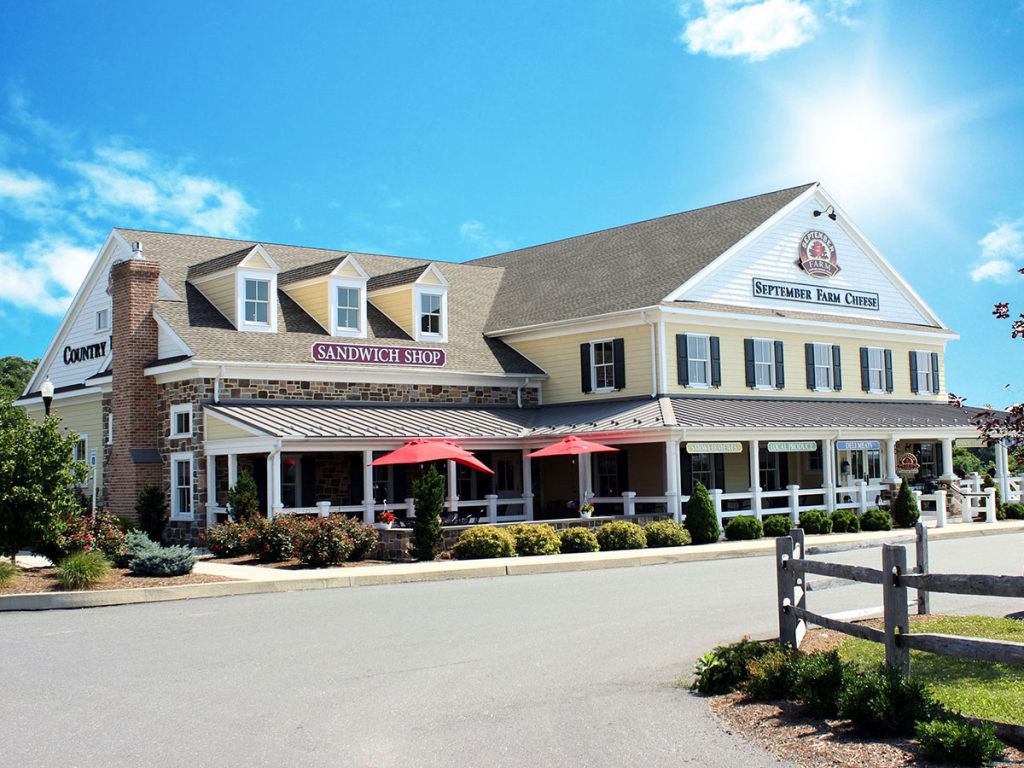 Cheese Processing
New state-of-the-art cheese making
Processing and packaging
View cheese making daily
Sandwich Shop
Fresh Deli Sandwiches
Homemade Soups
Salads
And of course, our delicious toasted cheese sandwiches!
Country Market
Staple food items: milk, butter, eggs & more
Famous cheese tarts & other baked goods
Smoked meats
Hand dipped ice cream
Expanded varieties of cheeses and accompaniments!
Sampling of cheese and many new products
Come & relax with a sandwich and a cup of soup in front of our stone fireplace in our new country market! Or take a seat outside on our wraparound porch while eating ice cream and enjoying the beautiful view!