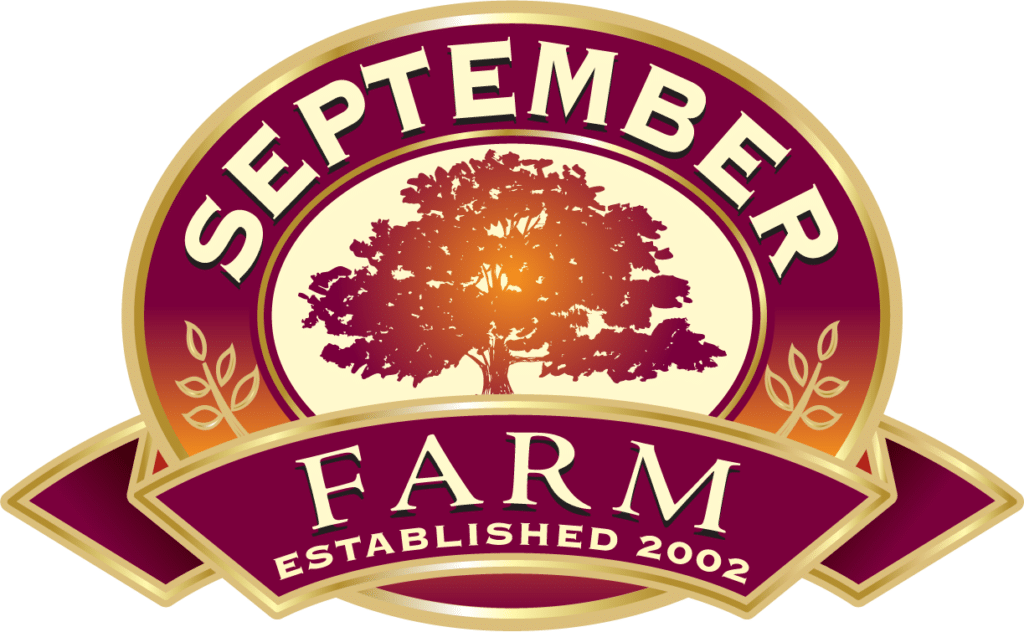 September Farm Wholesale Yogurt And Cheese
September Farm provides artisan wholesale cheese and wholesale yogurt. Our products are distributed in the tri-state area as well as mid-western states. It can be purchased directly from our plant and shipped to your location, or you may choose one of our distributors. Whether you own a restaurant, small business, or manage an institution, September Farm would be honored to serve you with some of the best yogurt and cheese fresh from our farm in Chester County, Pennsylvania.
Wholesale Cheese
Our cheese is produced on site and is available in Cheddar, Monterey Jack, fresh cheese curds, frozen curds for deep frying, and yogurt cheese. A large selection of other hand packed cheese is also packed for wholesale. Private labeling is available for some products. All cheese is pasteurized and made with whole milk, sourced from a local farm. A great deal of attention is given to packaging and hand waxing of select cheddars. Cheese is available in over 30 flavors and is packed in 8oz. bars, 1lb. size, and 6 lb. loaves for slicing or repacking.
100% natural

Handmade and waxed

Simple fresh ingredients

Consistent quality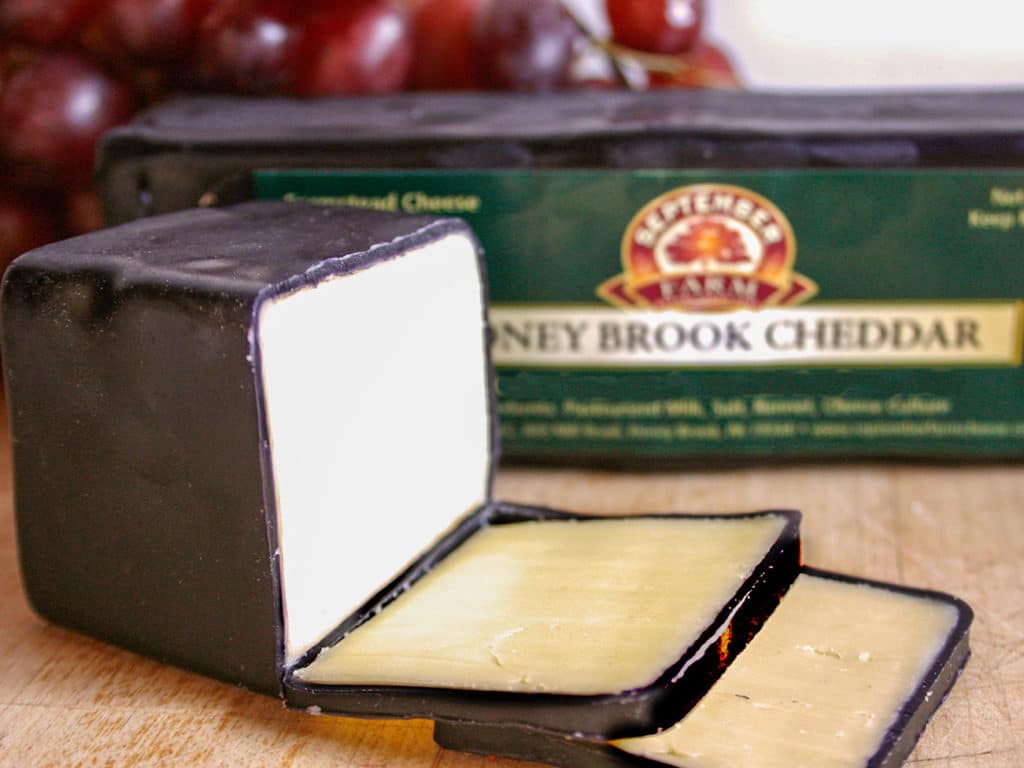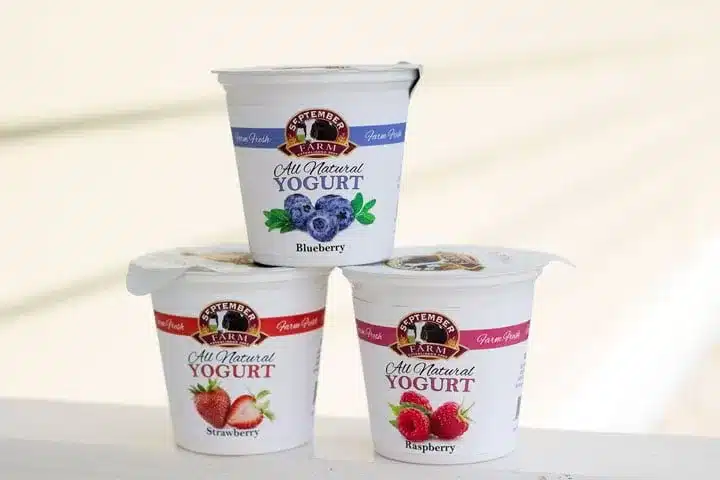 Wholesale Yogurt
Wholesale yogurt is a fast-growing division of September Farm. The whole milk yogurt boasts low sugar, high probiotics, and all natural ingredients. The real fruit filling is made in house, and our milk is sourced from a local farm. Our blended yogurt is available in seven flavors, and is packed in 6oz. and 32oz containers.
We proudly serve restaurants, institutions, grocery stores, markets, and many small businesses.
100% natural

Made with real fruit

Low sugar

Made from local farm fresh milk

Available in 6 oz and 32 oz containers